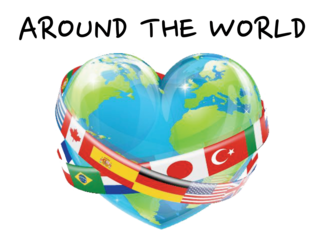 Hickory Creek Spring Book Fair
​March 10 - 13, 2020
Book Fair Dates
March 10 - 13, 2020
Students will visit the book fair during
lunch and scheduled visits.
​
​Proceeds support FSP 157C and Frankfort schools


Thursday - Around The World Event
​
Join us Thursday evening 5:30-8pm
for our Around the World Event!
Learn about countries, cultures, and cuisine
​from around the world.



Volunteers Needed!
We need parent help to make the
​Hickory Creek Book Fair a success!

---

Shop Online
Shop the Book Fair Online and
​benefit Chelsea School!
---
Pay with Scholastic eWallet
This year Scholastic has launched an option for payment called

eWallet

. It's intended to make shopping easier for you and your student. Cash and check can also still be used as form of payment.
​

How Does eWallet Work?

Visit the Scholastic site assigned to your school and load funds electronically using your credit card. There is no need to send cash or a check to school with your student. The Book Fair volunteers will be able to pull up the funds when your child visits the book fair to make their purchase.

How to Set Up eWalletAfter you access the school's link, scroll down to the green area marked "Go Cash Free" and click on "Get Started". Then click on "eWallet" and this will take you to the appropriate screen. If you have ordered via Scholastic online before you can use that login and password. If you have not ordered Scholastic online previously, you will need to set up a new account. Once you access or set up your account, you will need to enter your student's information, teacher information, amount of funds being authorized, credit card information and billing information. It takes less than 5 minutes to add this information.
​

Additional Information

When you create an eWallet, the amount you select as your student's spending limit will appear as a temporary hold (or pending charge) on your credit card and will be reflected in your available balance. You will only be charged for what is purchased, and after the book fair ends, the hold will expire and the funds will be released back to your credit card. Leftover eWallet funds cannot be donated to the school unless a parent is present to authorize.

Additional funds can be added to the eWallet at any time. You can also cancel funds. Track spending and see all activity in your order history through your MyScholastic account.

Student eWallets are looked up at the book fair using the student's name, grade, or teacher. eWallets do not have to be printed or presented to a cashier.

You must create an eWallet for each student, accounts cannot be shared or transferred.

If any items purchased during the book fair are returned, the amount will be credited back to your card. Processing times may vary. Contact your credit card company for specific information about your account.

Hickory Creek

​Book Fair Dates
March 10 - 13
​
​eWallet will be available
Feb. 24 - March 14