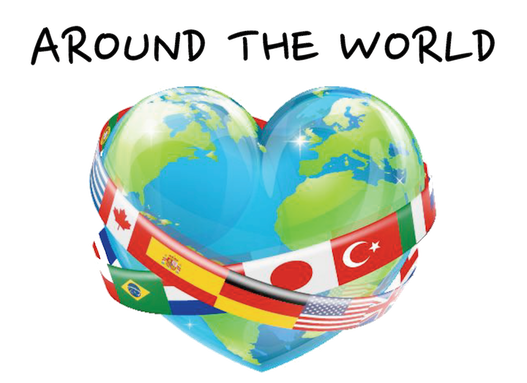 Hickory Creek Book Fair - March 12 - 15, 2019
Around the World Night - March 14, 2019

The Spring Book Fair will be held at Hickory Creek Middle School March 12 - 15,
in the main hall outside the library.
​Students will shop with their classes March 13 - 15.

Around the World Night will take place at Hickory Creek Middle School
on Thursday, March 14, from 5:30 to 8 pm.

Come visit countries all over the world while still in Frankfort!

The first 200 students will receive a fun prize and all students visiting
will receive a passport upon entry.
​
4 amazing food trucks will be on site during our annual event.
All food will be available for individual purchase during event times.

Performances by students from the Mayer School of Dance,
including our very own Emma Broderick who is currently ranked
51st in the WORLD for Irish dance.

The Book Fair will be open during event, as well as a photo-booth
and other live entertainment.
​
Thank you for your continued support of FSP 157c!